Ah, the best laid plans. We all have 'em, especially around this time of year. Like many of you, I set some fitness goals for 2018; none of them too lofty. I even broke them down for the first three months of the year, thinking shorter-term goals would be much easier to achieve.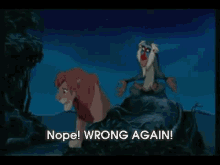 Yeah…no. Halfway through these first three months, I'm not exactly where I want to be. With some careful contemplation, I think I know why. So to help you, my dear reader, avoid sabotaging your own fitness goals, I'd advise you avoid the following like the plague:
Having a Social Life Seriously, folks, when you're done with this, head on over to Facebook and unfriend everyone you've ever met. Unfollow them on Instagram. Block them on Twitter. And for God's fitness' sake, just "accidentally" drop your phone in the toilet. That way the next time your ex-friends go out for a fabulous dinner or a few drinks, you won't be invited. That right there can save you from a couple of added pounds.
Having a Job That's right. Give your boss a call and quit right now. In fact, don't even call. Just don't show up. They'll figure it out eventually. Oh, and they'll also figure out why there's so much extra food in the break room. It's because you're not there to eat it! And if you happen to work in an industry where grateful families bake for you to show their appreciation, run–don't walk–away right now.
Belonging to a Warehouse Club This is especially true if your kids are grown and out of the house. Sure, you might save a buck or two by buying in bulk, but do you really need the gallon-sized mayonnaise and the 5-pound pack of cheese? (I guarantee, if you belong to a warehouse club, you think you do.) Maybe it's time to rethink where you shop.
Residing in the Beautiful Midwest I absolutely love Chicago, and have lived in the city or its suburbs my entire life. But I write this as I sip my second cup of coffee in the midst of 12 to 15 inches of expected snow. Not exactly going for a run this afternoon. Or any other time in the coming days. On the bright side, I was supposed to work today, but my very sweet colleague called yesterday evening and said she will stay over from the night shift so I wouldn't have to drive in the snowstorm this morning. See! I'm already saving calories by not going in to work today!
Being Human Because it really just boils down to that, doesn't it? We're all human, we're fallible, and it's what makes us us! So I'm not throwing in the towel just yet. Besides, I still have the other half of these first three months of the year to get back on the fitness train.
How about you? Are you crushing your 2018 fitness goals? What helps you stay on track, and what completely derails you?
I'm linking up with Rachel and Lacey and Meranda for the Friday Five 2.0!